Mātauranga Māori is a modern term for the combined knowledge of Polynesian ancestors and the experiences of Māori living in the environment of Aotearoa. The term takes many forms, such as language (te reo), education (mātauranga), traditional environmental knowledge (taonga tuku iho, mātauranga o te taiao), traditional knowledge of cultural practice, such as healing and medicines (rongoā), fishing (hī ika) and cultivation (mahinga kai).
https://www.sciencelearn.org.nz/videos/652-matauranga-maori
In a traditional sense, mātauranga Māori refers to the knowledge, comprehension or understanding of everything visible or invisible that exists within the universe.
How did mātauranga Māori develop?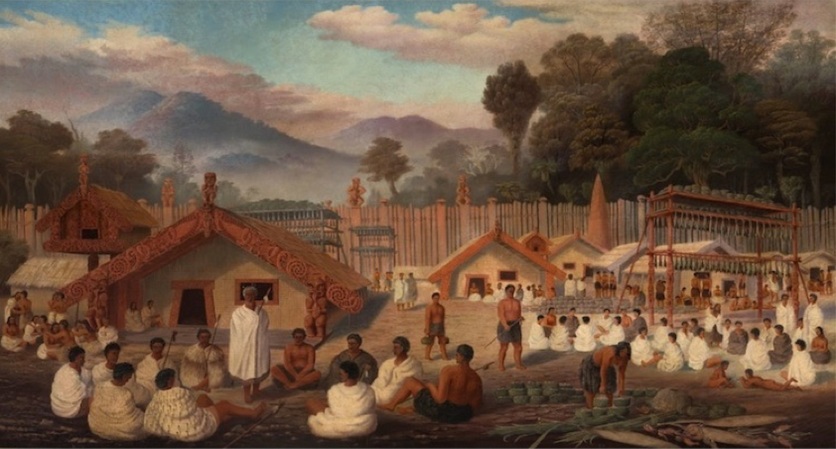 Early Māori had a culture based on oral lore. Māori knowledge was passed on in this way from one generation to the next.
Early Māori culture was based on oral lore and had a justice system based on chiefs and tohunga (the knowledge experts). Such experts were chosen from an early age and educated within wānanga (learning institutions) to remember vast amounts of knowledge. The knowledge of the hapū (tribe) and iwi were entrusted to these experts, who would then pass their knowledge on to future experts. The way to memorise such a volume of complex material involved using a whakapapa (genealogical) framework. Whakapapa is used to explain genealogies and taxonomies, to create categories and families of flora and fauna and to describe environmental and life issues. The example below describes the whakapapa of different stones and their grouping:
From chaos sprang Papatūānuku, the Earth mother. Then Papa-matua-te-kore, the parentless, appeared. She mated with Rangi-a-Tamaku. Their firstborn was Putoto, whose sister was Parawhenuamea, the personified form of water. Putoto took his sister, Parawhenuamea, to wife. She gave birth to Rakahore, who mated with Hinekuku, the clay maiden. Hinekuku gave birth to Tuamatua. Tuamatua was the guardian of the different stones and gravel found on sea coasts. The younger brother of Tuamatua, Whatuaho, typified greywacke and chert. Next came Papakura, the origin of volcanic stone…
Retaining understanding in this way has enabled Māori knowledge to be passed on from one generation to another. This body of knowledge arises from the experiences of Māori living in the environment of Aotearoa. Many people have realised that mātauranga Māori contains potentially useful knowledge, for example, about utilising and preserving the environment.