Welcome to the AGTA website. Our hope is that this will be a 'one stop' package for all your geography needs. Please note that membership is open to ANY geography teacher with reduced rates for those outside of the Auckland region.
"Thank you very much, honestly AGTA has been the greatest help I have found as a geography teacher. Really appreciate the resources and usefulness of the website. Being the only Geo teacher in my region its great connecting with others."   – Aidan 

Bonisch, Buller High School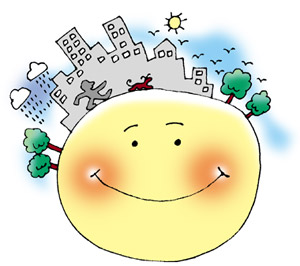 "The resources on the website, the FB posts, the courses you offer and the support you give is excellent. Thank-you" 
"The resources provided are awesome, likewise the workshops that are organized and the exams – absolutely invaluable". – Laura Edwards, Dilworth
"The resources, exam questions we can use for formative exams, courses, links to interesting information relevant to our subject, scholarship lectures, easy to ask advice and questions are great, and everyone is friendly and approachable" – Justine McIntosh, Long Bay College
Thanks again for the work you do with AGTA. – Colette Budler, Kingsway School
"We had awesome feedback regarding your PD so thank you very much!!!! Hope you were not too tired after traveling the length of the country twice in a day!" – Simon Cushen, King's High School, Dunedin
"Thanks for hosting me at your school and sharing your resources with me -it's surprising how similar (and how different) geography teaching and learning is in Australia and NZ." – Barb Hunt, Adelaide
And why you should join the committee "Coming on to the AGTA has built my confidence in teaching to such a great extent and I feel lucky for being around such knowledgeable, experienced teachers." – Hannah Wood, Secretary
Why you should join the AGTA:
The purpose of the AGTA is:
1. To promote, encourage and advance the teaching of and research into Geography.
2. To represent and protect its members' interests.
3. To produce and disseminate materials.
4. To liaise with other related groups and associations as well as with professional organisations of teachers of Geography.
Joining the AGTA means you can:
* access shared resources contributed by other teachers in the region – there are assessments, activities, games, posters all available for AGTA members
* participate in events run by the AGTA eg professional learning courses, competitions for your students, access to talks for Scholarship students and so much more
* receive up to date information on news from NZQA re geography issues – examinations, internal assessments, moderators etc
* belong to a professional organisation of interesting and fun geography teachers across the Auckland region and throughout New Zealand
* gain advice from other geography teachers
* have an opportunity to talk with others about teaching and learning
* Use of AGTA equipment (free of charge)
* Invitation to professional development cluster meetings
NB:  Becoming an individual member DOES NOT qualify your school as a member.
We hope that belonging to the AGTA will solve those problems  you have due to geographic isolation or some other reason. Please do remember that the AGTA  is a voluntary non-profit organisation that relies on subscriptions  to run courses and offer geographical opportunities for students throughout the year.
The committee consists of hard working teachers who have willingly given up some of their time to help promote the subject. None of us are "experts", we are teachers just like you, our success therefore depends on the efforts of members suggesting needs for courses, offering resources and letting us know of useful links we can share.
Email us to get information on joining the Auckland Geography Teachers Association (AGTA) – agtassociation@gmail.com