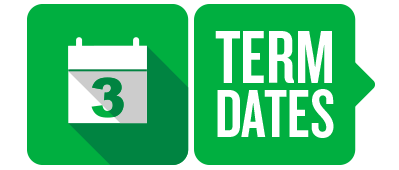 KIa ora koutou
I hope that you all have had a very relaxing holiday with your families and friends. If you managed to get away somewhere I hope it was to somewhere warm and toasty or if to a colder place for winter activities you managed to escape the rain and cold. Personally, I prefer to soak up in a spa pool, watching movies and chilling with a drink or two at this time of the year.
I am sure it will be a very busy term for you, your staff and students in your schools and certainly it is a very busy time for the AGTA and the committee.
We have a lot of things going on this term mostly (see below) which will keep us all on our toes. I hope that you find all of these events useful and interesting.
Events for you to come to:
Thursday 31 July 2014, 3pm-5.30pm  – New ideas for teaching Extreme Natural Events short course to be held at the National Library. $20 per person (member schools) Includes afternoon tea. More information attached.
6 August 2014, 6pm – Annual AGTA Quiz to be held at St Cuthbert's College, Clouston Hall. Entry to quiz below – register your team here. Form for your accounts department attached.
Wednesday 20 August, 4-6pm – Scholarship Workshop 2: Issues associated with the process of urbanization and urban growth with an economic and political focus. The focus of the workshop is on Essay planning and writing.
Wednesday 27 August 2014 3pm-5.30pm  – Teaching for Excellence at Level 3 short course to be held at the National Library. $18 per person (member schools) Includes afternoon tea. More information attached.
Teaching for excellence Level 3 2014
Upcoming in Term 4 – for your information
–       Scholarship Workshop 3 – Wednesday 22 October
Full day workshop – dates and information to be advised later in the term.
 Other events upcoming:
You might be keen to attend the first #teachmeetnz with a focus on Geography on Tuesday 5 August 3.45-4.30pm. This session is a special one to co-incide with Geography Awareness Week. Steve Mouldey from Hobsonville Point Secondary School will be hosting this event. The presentations will include Google earth, SOLO, overseas field trips, Design thinking and Connecting classrooms with GHO (google hangouts). This is an event that is virtual way for NZ educators to reflect on, record and share their own learning. Through youtube, the presentations are live streamed so you can see them in real time. Afterwards, the session is on youtube for re-windable learning.  Hope to see you there!
Find out more here: http://teachmeetnz.wikispaces.com/home
Exams
Just a reminder that the "mock exams" are up on the website for you to use with your classes – don't forget to go and download these at agta.org.nz ~ there are exams for Level 1, 2 and 3 (all externals – and the assessment schedules). We hope that you find them useful and that they will be helpful for you – timesaving for you and your staff. They are also, not published anywhere else so totally secure. 🙂
We are also able to put up a mock scholarship exam soon too – maybe by the end of the week!
NCEA Interactive
Over the break, I stumbled across this very interesting interactive graphic. This is a NZHerald analysis that shows how students do far better under internal assessment, away from the pressure of tests. The graphic is arranged by year, decile and subjects – I found it fascinating!
http://m.nzherald.co.nz/nz/news/article.cfm?c_id=1&objectid=11207352
Conferences
There are a couple of interesting coming up which you might like to consider attending;
The first is in three weeks – #edchatNZ Conference – Hosted by #edchatNZ – Friday 8 August from 9am to Saturday 9 August 3pm. The conference will be held at Hobsonville Point Secondary School.  THis conference promises to be interesting with the main theme being: To connect and empower all educators.  
Find out more here http://edchatnz.blogspot.co.nz/ 
The second conference is the Australian Geography Teachers Association 2015 which will be held from 11-16 January 2015 in Rotorua. Geography teachers are encouraged to attend and it would be wonderful if some of you volunteered to be a workshop presenter. Workshops will be held on the Monday 12th January and Thursday 15th January 2015.
 Find out more here: http://www.agta.asn.au/Conferences/conf2015/index.php
I hope to go to both of these, so might see you there.
Scholarship Workshop One
Last term, 2 July, we held the first of our new types of scholarship workshops and it seems to me that it was great – but please send us any feedback so our next one can build on any learnings from Workshop one. I have put all the resources up on the website – this includes the powerpoints; the links to the youtube clips (videoed by Steve Smith, Takapuna – thanks Steve) and the handout sheet. Great if you were not able to come to this event.
 Best Practice Workshop report from Jane Evans
Jane Evans circulated this last term (attached) and I thought you would find this useful to read just in case it got lost in the many emails we get – thanks Jane.
Website, Facebook and Twitter
Don't forget to visit the AGTA website  (agta.org.nz) – we are adding new things often so do visit and comment on new things. You can add resources as well to make it truly collaborative.
Our Facebook page Auckland Geography Teachers Association (AGTA) is very popular and we are constantly adding new resources to this page – all sorts of cool resources and links for your classes. Here are two from recent posts:
http://qz.com/200728/what-countries-around-the-world-give-their-citizens-for-having-children/
http://www.theguardian.com/artanddesign/architecture-design-blog/2014/jul/09/worlds-first-indoor-city-dubai-mall-of-the-world
And, if you prefer twitter then follow @AucklandGeog – lots of resources go up here as well.
Happy Term 3
The AGTA committee wish you all a very happy Term 3 and hope that the term is indeed a successful one for you and your students. Looking forward to seeing you and talking to you at some of these upcoming events.
And, lastly, please pass this newsletter on to the rest of the staff in your department.
Regards
Mary Robinson
(Chairperson AGTA)