Play the Sentence Hunt game.
Give students a piece of reading to do – here is one I have used in the past with Year 13s – I normally give them the reading for homework (the ones who read it are advantaged the next day when we play the game).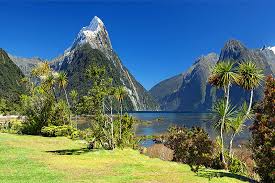 Then, on a powerpoint or google slides select a few words from the "reading" which the students are to find.
Divide the class into small groups and they can then find the words in the document. the first team to find the words says where the phrase is and I normally get them to sat something like – Line 3, paragraph 2.
It works really well at all sorts of different levels (Years 7-13) – and it is fun.
But, the best part is the students get involved in reading. (I find my students come up with all sorts of great strategies to ensure that they win!
Here is my example of phrases – i have used with the above article.
Historyoftourism sentence hunt answers
PS. Sometimes I give the teams bonus points such as:
In the style of spelling bee – spell ………
OR
What do you think that this might mean for NZ in COVID times?? etc etc