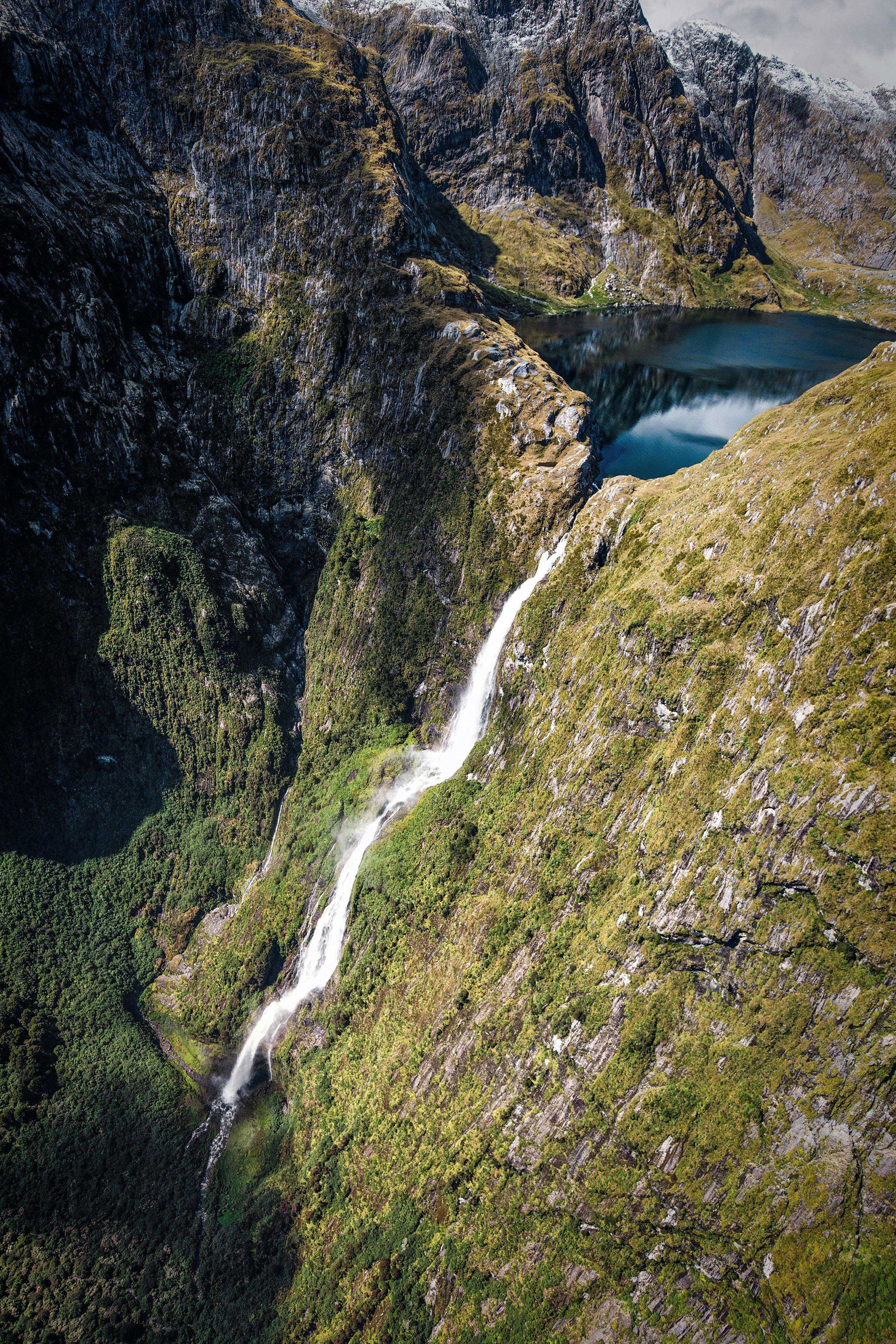 Sutherland Falls, Fiordland National Park, New Zealand. Samuel Ferrara, Unsplash.
Tēnā koe everyone,
This year has not been like any other in recent memory. From the very beginning of the year there were concerns about COVID-19 after our AGM was held at Marist College. This soon grew to all Scholarship Geography Exam Workshops held in conjunction with the University of Auckland being cancelled and later, limits of gathering sizes and ongoing community transmission meant that it was not feasible to proceed with organising our annual Quiz Evening at St Cuthbert's.
Early on, before we entered into Level 4 lockdown, the AGTA created a dedicated website to share resources and provide guidance and assistance with setting up offsite learning programmes. Among the material offered on this website were some of the materials Jane Evans has made this year in her role as the NZBoGT Kaiārahi including assessment materials based around COVID019.
The AGTA suspended collecting all membership fees for 2020 and opened the doors to its resources to all staff across the country. To date, we now have 321 users on the website, including 18 new schools on top of all schools who were members of AGTA in 2019. Our offer of "free membership" has been greatly received across the country. The hope is that this will result in a high number of membership renewals in 2021. AGTA has also continued to assist teachers with moderating work throughout the year.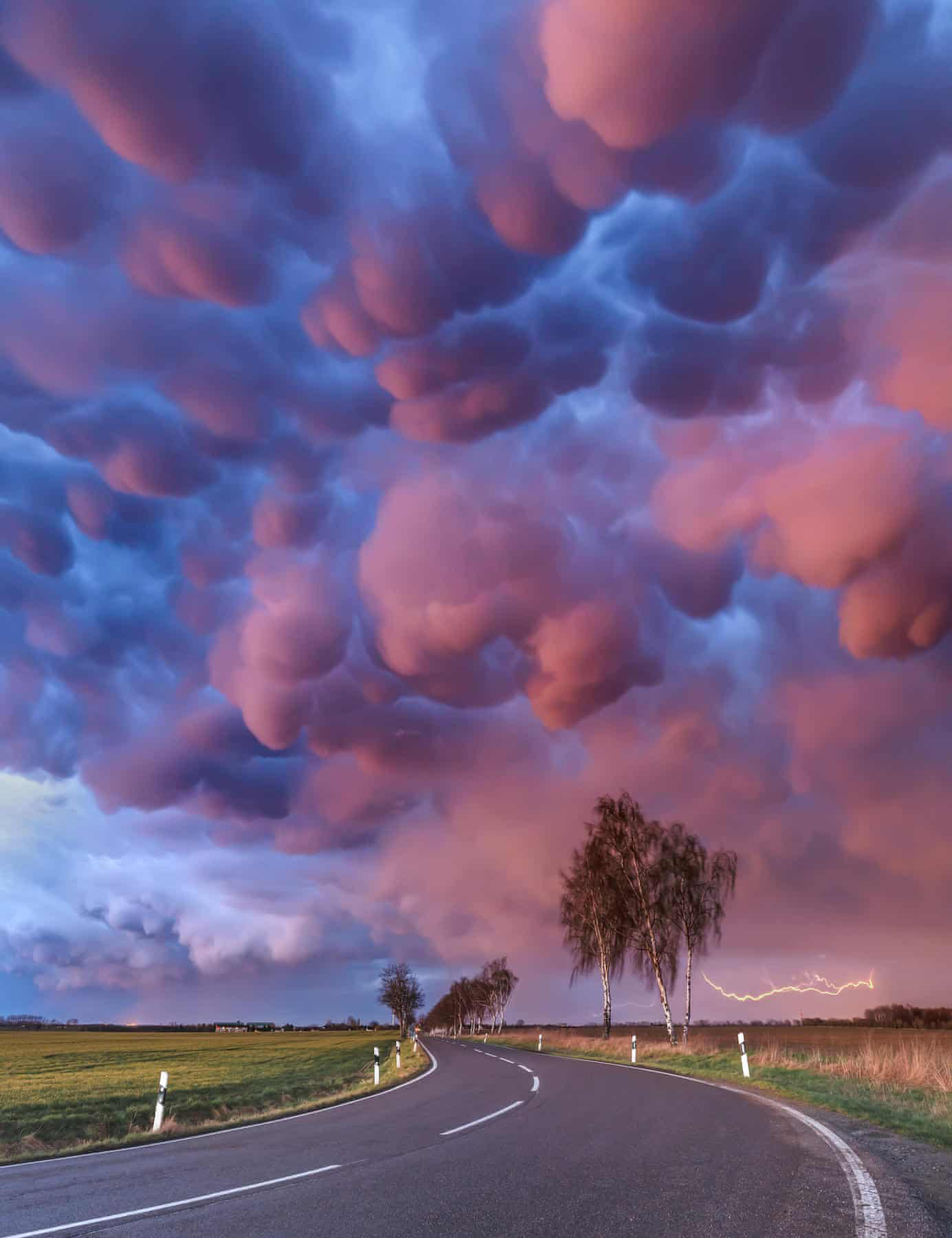 Mammatus are a type of cloud that appear in association with strong thunderstorms. These loomed over Frankfurt am Main in Germany.
Photograph: Boris Jordan, finalist in the Royal Meteorological Society's Weather Photographer of the Year awards.
While we had bold ideas at the beginning of the year about what we wanted to achieve as a committee (running a number of PD workshops, updating the website – a long, running project, Quiz Evening & End of Year Teachers' Day), the reality is that with education having taken such a drastically new direction this year, many of these projects have fallen by the wayside as each of us on the committee have ploughed our efforts in trying to keep our students in each of our respective schools on track through two lockdowns.
Sadly, that means that while the COVID-19 level has dropped to Level 1 in Tāmaki Makaurau / Auckland, we will not be hosting our usual End of Year Teachers' Day this year. Organising an event this year, where we have historically hosted 100 staff from all corners of the country in one place, could pose a transmission risk (albeit, there is a low chance of this right now). While the 2020 committee did consider the possibility of hosting a virtual event, we were not confident of having sufficient time and resources to host an event in an online space that would be equivalent in value to attending our usual end-of-year events, whilst making it available in a format that everyone could easily access.
We know this will be a disappointment to some of you. Rest assured, the AGTA committee, are already eager to get things underway for 2021 in the hope that we can resume our normal workshops, professional development opportunities, quiz evenings and End of Year Teachers' Day.
We will be kicking off the year with our Annual General Meeting, which we can confirm will be held on
Wednesday, February 10th at Marist College, starting at 4.30 PM. 
At this AGM, as well as ratifying membership rates for the year and reporting back on 2020, there will be the election of two key roles on the committee: Chairperson and Treasurer. We warmly encourage any of you based in Tāmaki Makaurau / Auckland who may be interested in these positions to attend the 2021 AGM. Please do get in touch if you have queries about what each of these roles entails and what is involved in being a committee member for AGTA.
You can register to attend the 2021 AGTA AGM by following this link here. 
All of us on the AGTA Committee wish you all the very best for the remaining weeks of this term and for your senior students as they finish preparations for external exams.
While the majority of us won't be jetting overseas for a summer break this year, we nevertheless hope that you manage to have a restful and rejuvenating holiday and festive season.
Mā te wā,
Aidan, Heather, Hannah, Mary, Eleanor, Mallory, Gill, Michelle, Mariska, Maddy, Natazia and Ryan – AGTA Committee 2020