Congratulations to this year's winners, Mt Albert Grammar. Coming in close behind with second were Takapuna Grammar and Lynfield College in third.
Thanks to everyone who took part in this event, including all teachers who gave up their time to coach teams and be there on the night as well as the AGTA Committee for organising superb questions!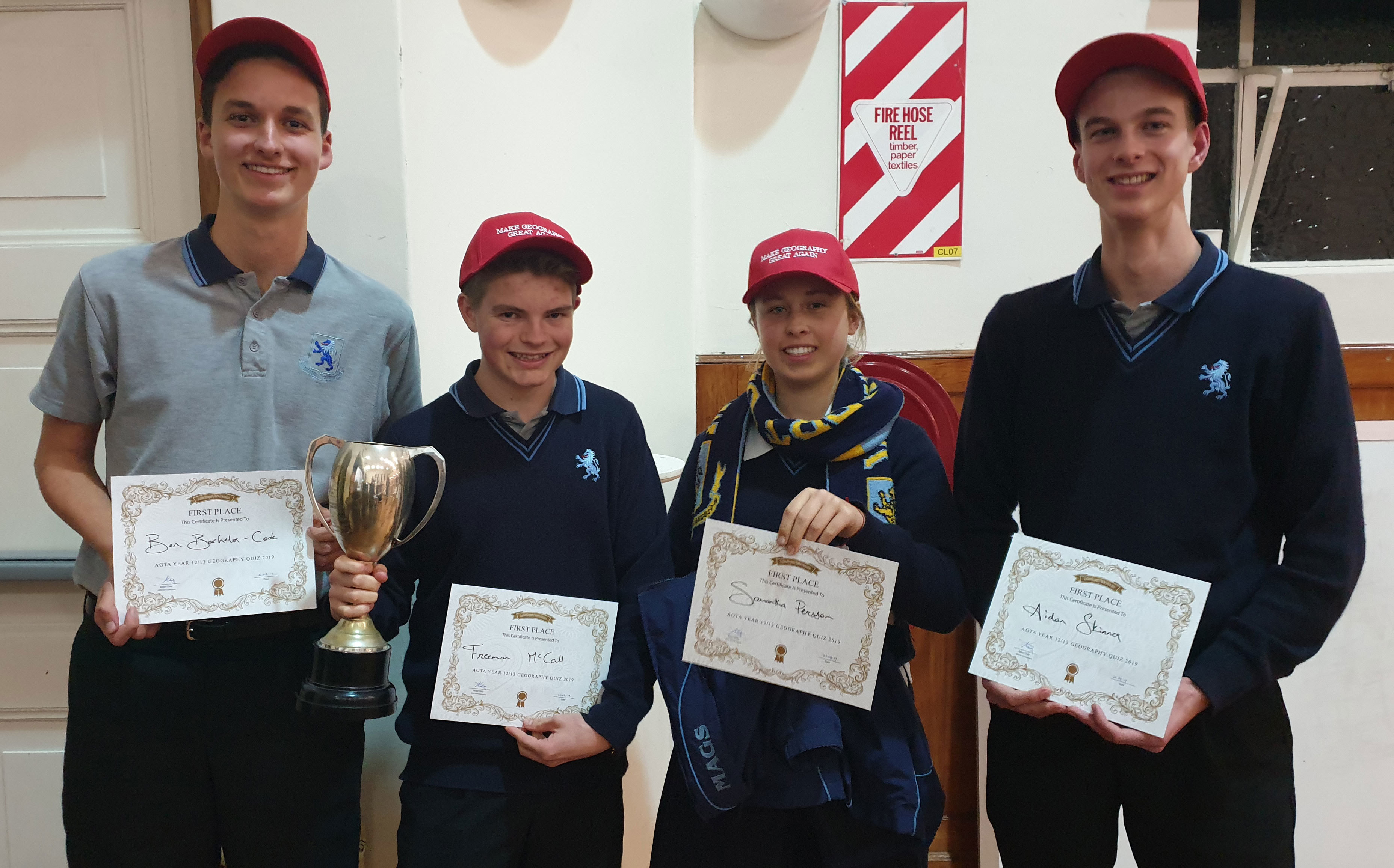 1st Place winners, Mount Albert Grammar. From left: Ben Bachelor-Cook, Freeman McCall, Samantha Persson & Aidan Skinner.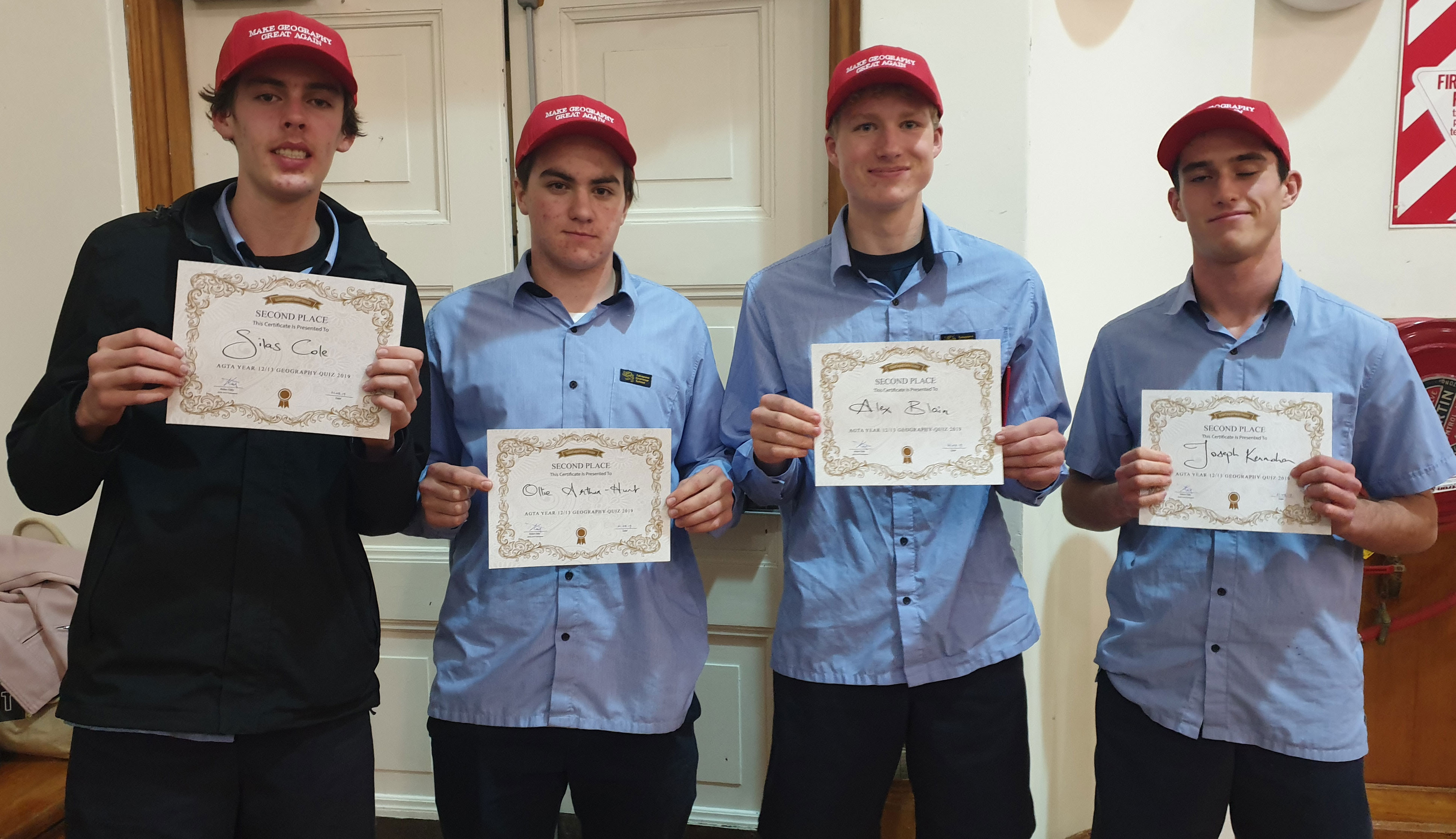 2nd Place: Takapuna Grammar. From left: Silas Cole, Ollie Arthur-Hunt, Alex Blair & Joseph Kershan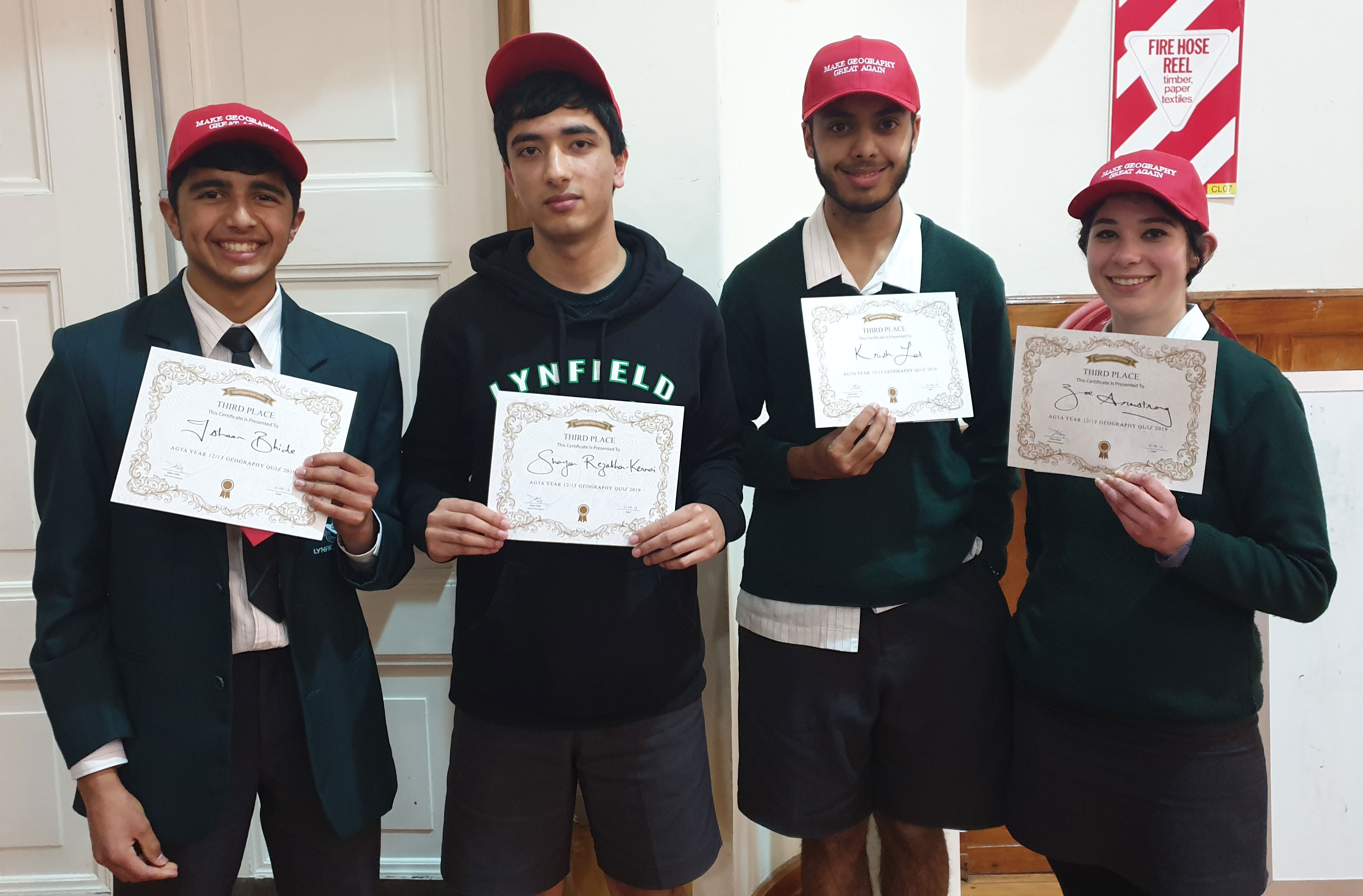 3rd Place: Lynfield College.   From left:   Ishaan Bhide, Shayan Rezakhan-Kermani, Krish Lal & Zoe Armstrong